Ok, well inbetween pretending to study and pretending not to be a raging pisspot I have realised as I am now nearly 30 it`s about time I had some form of crisis (although some may argue my life has already been a string of crises strung together with episodes of neurosis). I have discovered the wonderful" Chola". I am already a huge fan of stereotypes but am bored of all those familiar to me. After some poorly carried out internet searching and consulting two American girls I feel I have a vague understanding of the Latin-American (read:Mexican)ghetto ladies culture (ahem).
Sexy burlesque lady La Cholita describes them as "The best way I can describe a chola is a bombshell with balls. Cholas are the home girls on the block, the ride or die chicks. They live life on the fast lane, yet they pay extra attention to their hair and makeup. They always outline their lips with black eyeliner to accentuate them, have these perfect arched eyebrows, and they always have their nails done. They inhabit all these feminine qualities, but they're not afraid to throw down"
LaCholita:
But I personally think they are just ghetto savage and I love them!!!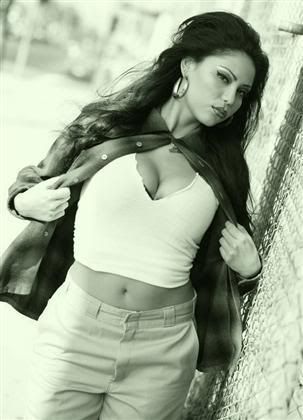 SO I am gonna be practising my eyebrow and lipliner application for a little while, I hink I have finally found my destiny; a Mexican ghetto scally girl!! if you need me I`ll be listening to Cypress Hill in a bouncy car x